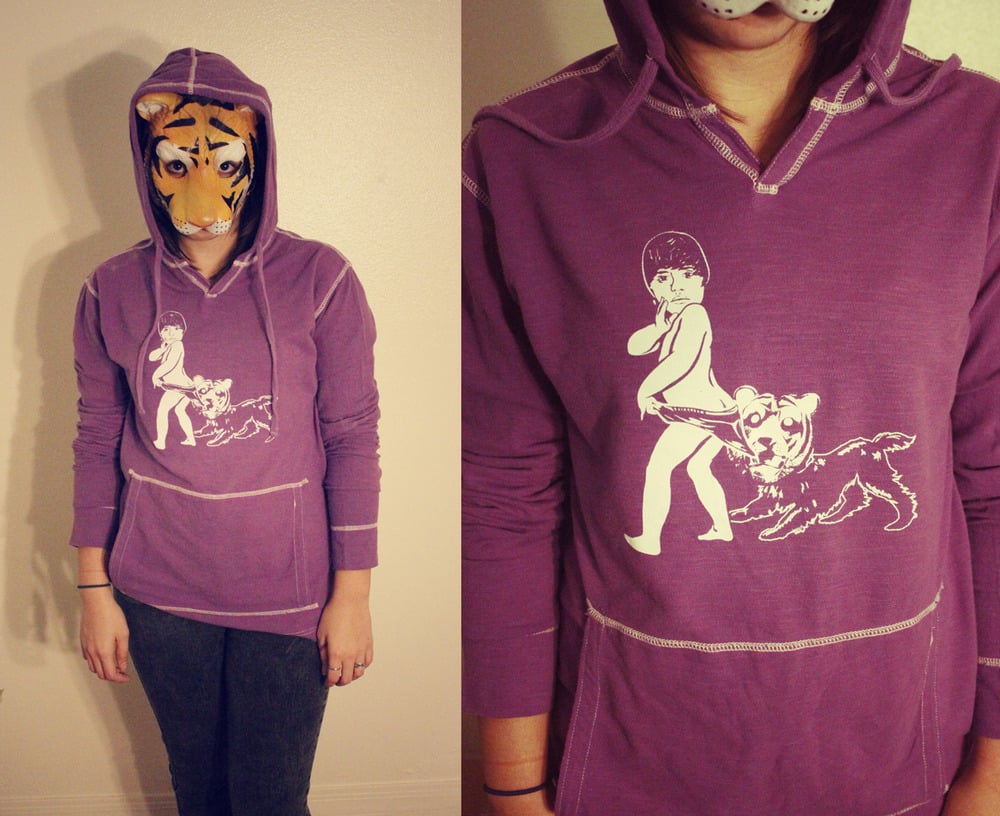 'Coppertone Bieber' Hoodie
$

20.00
---
---
Even Bieber gets caught with his pants down sometimes. At least there's a beast to blame.
What this limited edition hoodie lacks in SPF, it makes up for in cheekiness. MAN-CAT has lovingly hand-dyed each hoodie purple, to deliver an authentic, uneven look that will earn you faux-vintage cred in every college town-- guaranteed.
They're 100% cotton; we don't fool around. And they're Converse brand for maximum punk appeal. We only made 40, so don't let them slip through the crack. Buy buy buy.